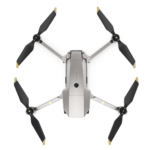 Experience flying in miniature – with a professional grade drone including a 4k camera and a first person view (FPV) goggle.
Win this challenge and start piloting your very own drone. Racing down forrest tracks, take it over the hill top or along the beach – taking stunning photographs or video streams to share live over the internet. All is possible with the top price of this challenge.
For details see manufacturer's site
Price: Payment of $4.99 for one-time participation in challenge.